Elysburg, Pennsylvania
A Northumberland County Treasure
Elysburg Attractions: Knoebels Amusement Resort, Weiser State Forest, and Anthracite Outdoor Adventure Area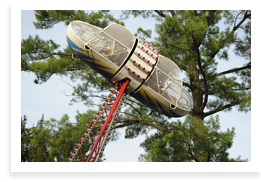 The small town of Elysburg in Northumberland County, Pennsylvania is perhaps best known as being the home of Knoebels Amusement Resort, a family-owned and operated amusement park.
Other attractions near Elysburg include a beautiful natural area called Weiser State Forest, Roaring Creek Tract as well as the Anthracite Outdoor Adventure Area (AOAA).
Knoebels Amusement Resort
Knoebels Amusement Resort, sometimes called Knoebels Grove, spans more than 200 acres. Family-owned and operated, Knoebels is America's largest free admission amusement park. The park offers nearly 60 rides including two world-class wooden roller coasters along with free parking and free picnic facilities.
1926 marked the formal beginning of the park. In 2011, Knoebels celebrated its 85th anniversary. The park and its rides have won awards from organizations such as Amusement Today, American Coaster Enthusiasts, and The International Association of Amusement Parks and Attractions.
For several years in a row, Knoebels has won the Amusement Today's Golden Ticket Award for Best Amusement Park Food. The park has also won numerous awards for the Phoenix wooden roller coaster, Grand Carousel, Haunted Mansion, and other rides.
For those who enjoy camping,Knoebels Campground features over 550 sites and 36 log cabins. After the January 1996 flood, Knoebels purchased and the restored the Lake Glory Campground about five miles from Knoebels Amusement Park in Elysburg, PA. Today this facility features over 150 sites and a dozen log cabins.
There are also hotels, inns, and cottages available within a 25 minute drive of the park.
More information on other surrounding available hotels, inns, and cottages can be found here
Weiser State Forest, Roaring Creek Tract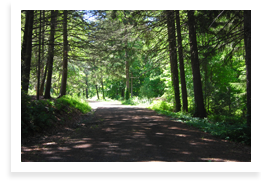 The Roaring Creek Tract is located within the Weiser State Forest, off of Route 54, outside of Elysburg and Bear Gap.  A large valley extends eastwardly from Shamokin Creek for a distance of 16 miles, and is bounded on either side by continuous mountain chains, Big Mountain being on the south and Little Mountain on the north. Through this valley flows the water of the South Branch of Roaring Creek. The South Branch of Roaring Creek begins at the head of this valley and flows westward about 10 miles before it breaks through Little Mountain at a point known as Bear Gap.
Hiking, hunting, fishing, canoeing, kayaking, electric powered boating, biking, wildlife watching, nature study, and cross-country skiing are all encouraged. Fishing is catch-and-release only at this time.
Anthracite Outdoor Adventure Area
In December 2011, the Anthracite Outdoor Adventure Area (AOAA) was awarded $1.5 million in state funding through the Department of Conservation and Natural Resources for further development of its 6,500 acres of land. In May 2014, the facility was opened to the public. Located 15 minutes from Elysburg, the AOAA caters to motorized and non-motorized recreation. ATVs, full size off-road vehicles, hikers, campers, horseback riders, mountain bikers, and hunters are all welcomed.
How to Find Elysburg, PA