Relocation Information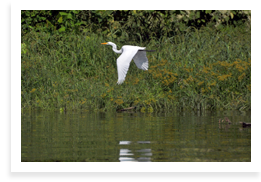 The Susquehanna River Valley is an ideal place to live, work, and play! Our vast countrysides, thriving downtowns, and plentiful recreation opportunities offer something for everyone, year-round.
The region is home to many large employers, including Bucknell University, Susquehanna University, Evangelical Community Hospital, Geisinger Medical Center, Sunbury Community Hospital, Woodmode, Ritz Craft, ConAgra, Furmano's, Merck, Lewisburg and Allenwood Federal Penitentiaries, PP&L, as well as a variety of non-profits, governmental organizations, and small businesses.
In addition, the region is easily accessible to Interstates 80 and 81, Routes 11, 15, 45, 192, 61, and many others, making the area ideal for commuting to Williamsport, Harrisburg, State College, and Wilkes Barre/Scranton.
We hope that this site gives you all of the information you need whether you're considering moving to the region or have already moved. If we can be of further assistance or if you would like us to mail you a relocation packet, please call us toll-free, Monday through Friday, at 1-800-525-7320 or e-mail us at [email protected].
We look forward to welcoming you to the Susquehanna River Valley soon!