Horseback Riding in the Susquehanna River Valley
The essential joy of being with horses is that it brings us in contact with the rare elements of grace, beauty, spirit and fire. - Sharon Raffs
Equestrian Centers
Susquehanna River Valley Equestrian Centers offer training, camps, shows, clinics and lessons for riders of all ages and experience levels. They also offer full care, permanent and temporary boarding facilities for your horse.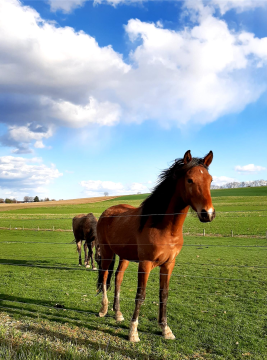 1345 Tallman Hollow Road
Montoursville PA 17754
Phone: 570-975-4991
Forty beautiful hilltop acres are home to this full-care boarding facility that features horseback riding, training, clinics, trails and riding lessons for all ages, disciplines and experience levels. This equestrian center includes 42 12'x 12' stalls, a 14,000-sq. ft. indoor arena, a 20,000 sq. ft. outdoor arena, ample tack storage space, multiple grooming bays and a warm water horse bathing suite. Elysian hosts several events throughout the year and can accommodate private events.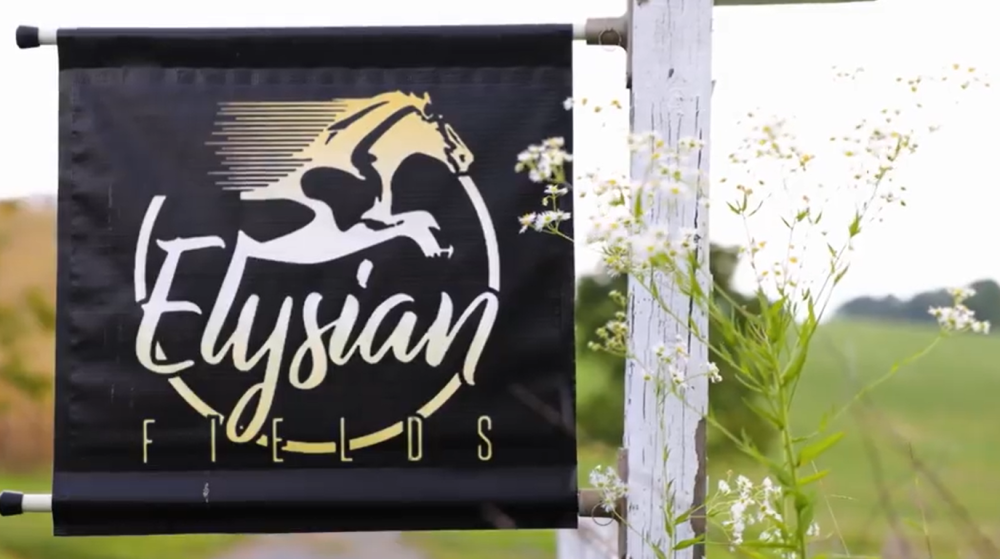 Elysian Fields Programs and Events Include:
Heroes Helping Horses | Horses Healing Heroes (6H). 
The 22nd of every month, from 6 -8pm, Elysian Fields Equestrian Center invites any Veterans, First Responders, Law Enforcement and their families to the farm for an informal time of interaction with the horses followed by refreshments and conversation. All are welcome.
Horseback Riding and Horsemanship: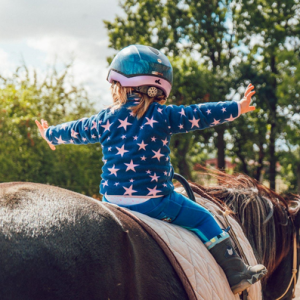 Lessons are offered for beginner riders looking to gain experience in properly caring for horses, learning how to ride, ground work, basic horsemanship and intermediate showmanship. Goals include a solid foundation in horsemanship to allow a lifetime of success with horses, in the industry, and a lifelong partnership with their own horses.
Summer Horse Camps
Week-long Summer Day Camps run all summer from mid-June through early September. 
Equestrians will be instructed and given opportunity to perform groundwork and ride in our 16,000 sq-ft indoor or 20,000 sq-ft outdoor arenas.  Once confident the basics have been achieved, we hit the trails on the beautifully scenic 40-acre hilltop property of Elysian Fields Equestrian Center. Camp ends with a horse show where campers show off their newly acquired skills followed by a graduation ceremony. 
An Annual Equestrian Talent Show
Halloween Fun
"The Haunted Barn of Tallman Hollow", a family friendly event for all ages, features a 'haunted barn', hayrides, horseback riding, vendors, live DJ and refreshments. 
186 Shin St., Milton, PA 17847
Phone: 570-412-0771
Summer Breeze Stables provides a fun, safe and friendly horse-riding environment. Owner and certified trainer Jan Phillips instructs hunter seat equitation for riders of all ages and experience levels, on her horses or yours, in spacious indoor and outdoor arenas. Jan also offers excellent boarding and riding facilities, sales assistance and consultation and summer day camps and shows. Easy driving distance from Milton, Lewisburg, Williamsport, Selinsgrove, Danville and Northumberland.
Summer Breeze Stables Summer Camps
2022 Camp Dates: July 11-15 AND August 1-5 9:30am – 2:30pm | Ages 5-15
Each summer, Summer Breeze Stables offers a day camp that teaches horsemanship and horse care for beginner, intermediate and advanced riders ages 5 to 15. Our camps are a great place for young riders to develop responsibility, gain knowledge, enjoy outdoor exercise and practice artistic skills. Campers are always under the careful supervision of trained counselors. Along with riding horses, we have a range of other activities for our daily sessions, including horsey arts and crafts. Guest presenters use classroom discussion, films and hands-on practice to teach knowledge of minor horse ailments, elementary horse anatomy, horse show protocol and tradition, saddlery and shoeing. Certified instructor Rachel Martin leads a scavenger hunt to teach colors, markings and ear expressions (which are a great form of horsey communication!).
Lessons - Learn safe and proper riding techniques in a fun and family-friendly environment. Summer Breeze Stables offers instruction in hunt seat equitation from beginner through advanced rider levels for people of all ages.
Trail Riding
Meander through field and forest on horseback in the Susquehanna River Valley. 
State forests, parks and game lands offer shared use trails to thrill all riders who have a longing to ride in free wild spaces.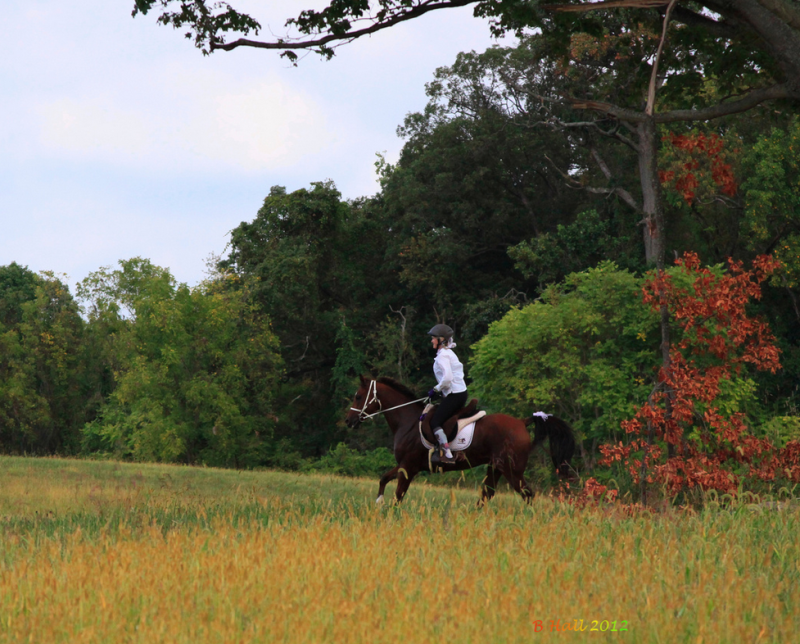 Photo Courtesy of Feather Hill Photography
Horseback Riding in State Forests & Parks
Horseback Riding in Pennsylvania State Parks and Forests Fact Sheet (PDF)
You'll find miles of trail riding open to equestrians in the form of forestry roads, designated equestrian trails and shared-use trails. For trail details and maps, call the park office.
Bald Eagle State Forest
570-922-3344
Horses may be ridden on most state forest roads and trails except the Mid State Hiking Trail and horses may not be ridden within state forest natural areas.
Some trails are very steep or rocky, and their use may be limited.
The Central Mountains Shared Use Trail is recommended for horseback riding and maps may be obtained from the district office or access the map online at
Central Mountains Shared Use Trail Map
For safety and navigating, riderss in Bald Eagle State Forest should understand the color-coded trail blazes posted on district trails. The Bald Eagle State Forest Trail Blaze Guide (PDF) explains the meanings of the shapes and colors of encountered blazes.
Raymond B. Winter State Park
 570-966-1455
Horseback riding trails at R. B. Winter State Park connect with miles of trails in surrounding state forest lands and can be found on the Central Mountains Shared Use Trail Map.
Weiser State Forest
570-875-6450
Horses may be ridden on most State Forest roads and on many of the marked shared-use trails. Access is restricted on some trails unsuitable for horses. Horses are prohibited on the Weiser State Forest Roaring Creek Tract.
Equestrian Camping Guidelines within PA State Forests
Camping with horses is permitted along trail systems open to horseback riding. However, you must acquire a camping permit prior to your stay.
~Camping with horses is restricted to designated sites.
Contact the forest district office for details.
~Camping Permit holders must not tie horses or mules directly to trees. Acceptable methods to tie your horse or mule include:
High lines with tree savers
Tied to your trailer
Hitching rails, if provided
Stalls, if provided
Exceptions to this list require authorization issued by the Forest District Manager or designee.
~Manure must be removed from the campsite upon departure.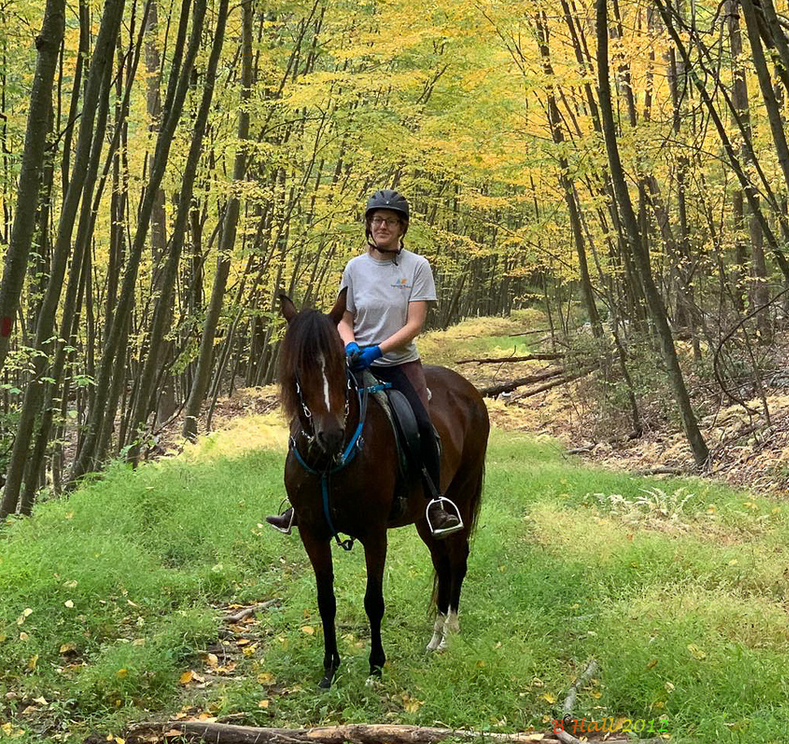 Photo courtesy of Feather Hill Photography
PA State Game Lands
Although the primary purpose of Pennsylvania's state game lands is to provide habitat for wildlife and hunting and trapping opportunities for Pennsylvanians, many secondary recreational uses of game lands unrelated to hunting or trapping have been permitted during summer months.

Recreational riding of horses on game lands is permitted only on marked, designated trails and are tightly restricted beginning the last Saturday in September just before the start of the statewide archery deer season. These restrictions remain in place through the third Saturday in January, a date that ensures the game lands are reserved for uninterrupted use by hunters through the close of the flintlock muzzleloader deer season, as well as for the safety of all users.
During the restricted period, the recreational riding of horses on game lands is permitted only on Sundays. On Mondays through Saturdays, only riding related to active hunting and trapping is permitted on game lands.