Faylor Lake
Faylor Lake is a shallow, 140-acre recreational lake lying in the large valley between Jacks's and Shade Mountains in western Snyder County just outside of Beaver Springs.  Fed by Middle Creek this lake is home to numerous species of warm water fish, turtles, migratory birds, song birds and frogs.  There are parking lots and a gravel boat ramp.  Subject to all applicable Fish & Boat Commission regulations, boating is limited to un-powered boats only.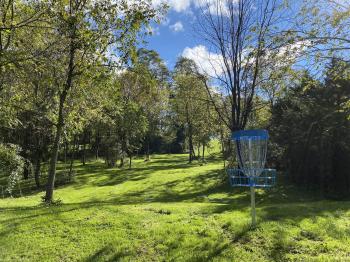 This lake is a quiet spot for fishermen, birders, photographers, and hikers. You'll find year-round activities, including: ice-fishing, bird sighting, walking trails, kayaking, and a championship level, 18-hole disc golf course.
Faylor Lake DiscGolfPark, a nationally recognized 18-hole disc golf course and the perfect family getaway provides an enjoyable walk and disc golf fun for everyone from the youngest to the oldest. The course is free to play and open to the public from dawn to dusk, 365 days a year.