Milton PA Beer Fest
Happening Saturday, June 10th, 2023  |  2pm-6pm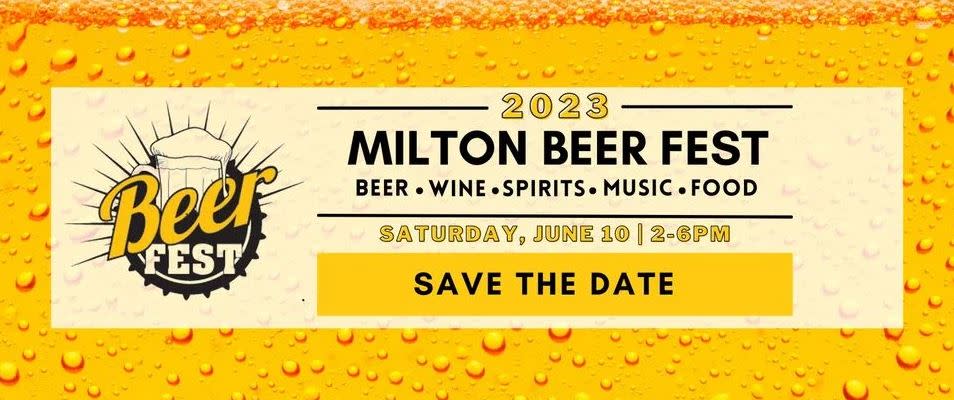 The 2023 Milton Beer Fest is happening on Saturday, June 10th, 2023 from 2:00pm-6:00pm and held outside in downtown Milton adjacent to the Milton Veterans Memorial and Milton Moose Family Center located at 139 S. Front Street, Milton, PA.
Stay tuned for more information soon on what's new this year and for TICKET INFORMATION!
Breweries, Wineries & Distilleries
Featuring the River Rat Brew Trail!
There will be over 50 craft breweries, wineries, cideries and distilleries represented at The Milton Beer Fest!  All of your favorite Susquehanna River Valley breweries from the River Rat Brew Trail will be featured as well.
Food & Craft Vendors
Support Local Food & Craft Vendors!
You'll have the option to purchase from a variety of local Food and Craft vendors who participate at the Milton Beer Fest. Details coming soon!
Live Entertainment
Multiple Stages for Live Music
The Milton Beer Fest showcases multiple bands at different locations throughout the day.  Attendees are encouraged to bring their own tent, lawn chairs and games to ensure a good seat to enjoy the live music.  Details coming soon!
CONTACT US
139 S Front St
Milton, Northumberland County 17847
USA
(570) 412-1653