Keithan's Bluebird Gardens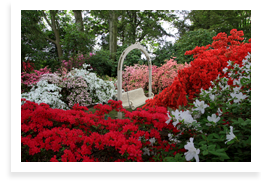 In the 1920's, Sunbury resident Charles Keithan started a hobby garden that grew, unexpectedly, into a part of the community landscape.

Located on a 1.5 acre tract along Sunbury's riverside, the park still contains some of the exotic trees that Keithan imported from around the world, as well as representative species of two of his favorite plants - azaleas and rhododendrons.
 
Like a hardy perennial, the garden has bounced back a few times. All but destroyed by a 1930's flood, the park was rebuilt by Keithan. After his death in the 1980's, volunteers maintained Keithan's Bluebird Gardens until around five years ago, when the city took over and hired the Murrays as Rejeuvenators & Protectors.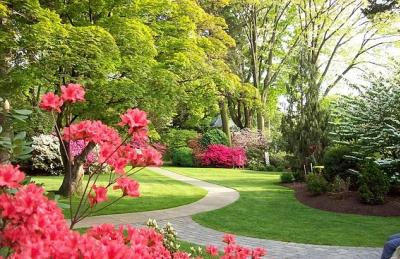 Now a beloved city park, the garden is home to many varieties of trees, azaleas, and flowers, and the gardens are a gorgeous setting for weddings or other special events.  It's a hot spot for photographers capturing special memories for families, couples, and prom-goers. 
The garden is located in the southern portion of Sunbury between Front Street and Second Street.
For more information, visit the City of Sunbury's website. For information regarding weddings and other special events, call (570) 286-7820.