Kid-Friendly Fun (Rain or Shine!)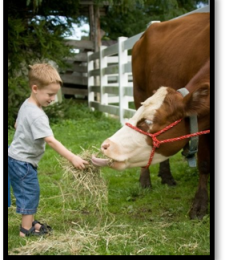 The Susquehanna River Valley offers all kinds of fun things to do for kids (and kids-at-heart).  Even on rainy days, we offer a multitude of things to occupy your little one. Ride a thrilling wooden roller coaster, experience living history at a kid-friendly museum, catch a movie in an Art Deco theatre, enjoy a multitude of S.T.E.A.M. activities and play opportunities at a children's museum or family fun center, experience farm life, or get up close and personal with the animal kingdom at a nature zoo or animal refuge. The possibilities are endless! But above all, have fun while you're here!
Inside or out, regardless of the weather, we have attractions for all to enjoy! Year-round festivals celebrate every season - and feature local art, culture, food, and entertainment.
Arts and culture thrive in the Susquehanna River Valley! Discover Art Deco and Victorian architecture, concerts-in-the-park, murals, galleries, museums, musical performances,wineries and so much more.
When you come to the Susquehanna River Valley, it may feel like you've stepped back in time - when the pace of life was a little slower and neighbors knew one another. While you're here, take some time to indulge your senses.
Whether it's spring, summer, fall, or winter, the natural beauty of the Susquehanna River Valley is sure to inspire you to take in the great outdoors.
Our region has many state parks and natural areas to explore. Hikers of all ages and skill levels will find a plethora of year-round opportunities to explore parks, forest and trails in the Susquehanna River Valley.
Antiques. Local art. Handmade jewelry. Homegrown produce. Regional wine and micro-brews. The Susquehanna River Valley has it all, and on any budget!