Central PA Downtowns

Bloomsburg
Downtown Bloomsburg's Main Street is State Route 11, which is highly accessible but still boasts beautiful buildings, broad sidewalks and shade trees along Main Street, which make it a pleasant place to shop, work, and play. Downtown Bloomsburg is also home to a university, several unique retail shops and a vibrant community of artists. For more information about Downtown Bloomsburg, go to www.visitbloomsburg.com.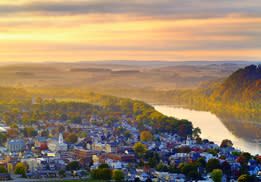 Copyright 2013, Seunghyo Hong
Danville
Architecture • Arts • Concerts • Festivals • Health Care • History • Innovation • Museums • Music • Nightlife • Preservation • Races • Research • Renaissance • Restaurants • Revitalization • River Strolls • Shopping • Trails• The Future…..Come Join Us And Take A Turn For The Better In Downtown Danville! For more information, go to www.visitdanvillepa.org.
Lewisburg
Listed on the National Register of Historic Places, Lewisburg is nestled between the Susquehanna River and Bucknell University. Its downtown offers over 40 retail stores, restaurants with food for every palate, museums, galleries, coffee houses, B&B's, live music, and an authentically- restored Art Deco movie theatre.  Lewisburg…There's Still A Place. For more information, Click Here.
Mifflinburg
Enjoy Mifflinburg's 19th- century architecture, downtown businesses, museums and the Elias Center for the Performing Arts. Events include the, Annual 4th of July Celebration, Blueberries & Bluegrass Festival, Oktoberfest, WinterFest and the Christkindl Market. The Buffalo Valley Rail Trail also begins in Mifflinburg. Hike, stroll, shop, eat, or come to an event – Mifflinburg welcomes you!  Click here to learn more.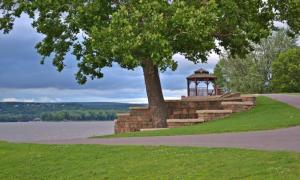 Copyright 2013, Tony Bendele
Sunbury
Sunbury, nestled at the confluence of the West and North branches of the Susquehanna River, offers picturesque parks, river access, historical architecture, unique shops, restaurants and more. A small town atmosphere with City charms. Come visit Sunbury, the heart of the Susquehanna. For more informtaion, Click here.