Caverns and Caves
Penn's Cave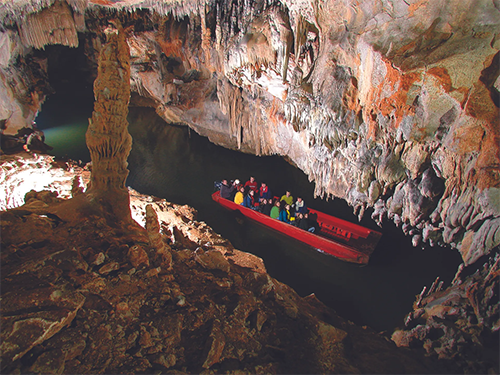 Penn's Cave is America's only all-water cavern and farm-nature-wildlife park. Glide through an all-water limestone cavern by boat, take a ride on the wild side through the 1,600-acre wildlife park via bus and travel from cave rock to the mountaintop on an off-roading adventure.
Open for cavern tours and wildlife tours. Penn's Cave is America's only all-water cavern and farm-nature-wildlife park. It is the only cave in Pennsylvania on the National Trust for Historic Preservation.
Rates & Hours
Cave Tour
Farm-Nature-Wildlife Tour
Prospector Pete's Miners Maze
Cave Rock Mountain Tour - This tour currently unavailable. Check back soon for information on the NEW version of our off-road adventure!
Gemstone Panning
Visitors Center, Gift Shop, Cave Cafe
Lincoln Caverns and Whisper Rocks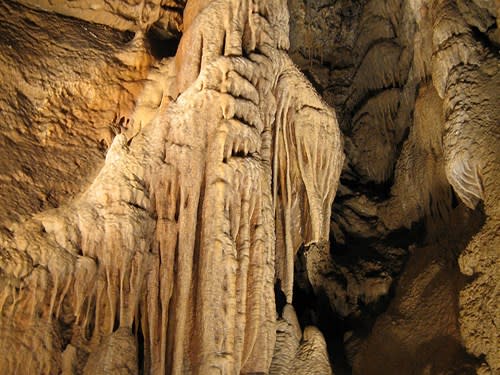 Lincoln Caverns & Whisper Rocks has been Celebrating discovery and family-friendly fun since 1930! Lincoln Caverns offers one-hour interpretive tours of two spectacular crystal caverns. Educational programs, Raystown Rocks Gift Ship, gem-panning and primitive camping are available WELCOME TO OUR 90th SEASON! Cool Down Underground! Always a comfortable 50 degrees. Choose your tour time and get your tickets online or at the door. Lincoln Caverns is your portal to discovery and family fun!
Special Events:
Come to the Dark Side Blacklight Adventures
Caves & Karst Day
Discovery Days
Grandparents Days, Fund Day Monday, T-Rex Tuesdays, Free Kid Fridays, Baturday Saturdays, Summer Camps
Woodward Cave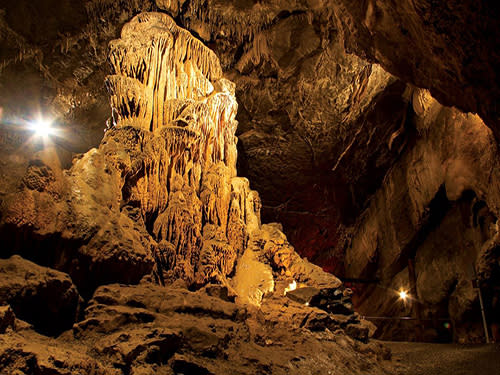 Explore Woodward Cave
One of the largest caverns in Pennsylvania, its nickname, "The Big One," reflects its five spacious rooms, one of which, "The Hall of Statutes," is 300 feet long. Experienced guides conduct a well-explained, easily-walked tour in large, well-lit passageways that offer 50 minutes of nature at its best.
Open Weekends Until May 29th, Then Open Every Day All Summer
LINK HERE FOR DOWNLOADABLE BROCHURE
The rooms you will visit in Woodward Cave include the Ballroom, actually used for square dances and banquets.  In the Square Room, you will be shown delicate rare Helictites, cave coral, and more.  The Hanging Forest features the largest collection of stalactites found in the cave, along with ribbon formations and flow stone.  Next, in the Hall of Statues, you will be amazed at one of the largest stalagmites in the region, the Tower of Babel, 14 feet high.  The Upper Room completes the tour with a spectacular cathedral ceiling rising 60 feet from the floor below.