Holiday Light Displays Across the Susquehanna River Valley
Jingle All the Way on the SRV's Holiday Driving Tour
 
Knoebels' Joy through the Grove
A Drive Through Christmas Light Display!
November 26, 2021 – January 02, 2022
It's our most merry and bright event of the year. Drive through the spectacular light show from the warmth and comfort of your vehicle as you cruise down the park's main boulevard, and throughout the campground.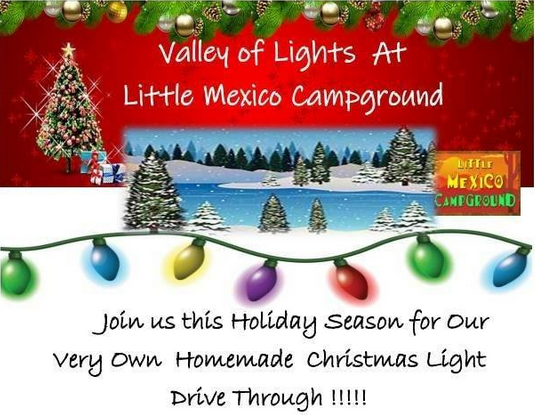 Valley of Lights at Little Mexico
November 26, 2021 – January 02, 2022 Drive through an amazing Christmas Lights Display. Little Mexico Campground was once again featured on RV East Coast, a popular camping blog site. The hosts of RV East Coast visited Little Mexico and, on this trip, featured Little Mexico's holiday light display, now in its second year.  Watch the video highlighting Little Mexico's Drive-through Light Show.
Lewisburg in Lights
Lewisburg in Lights - All winter long, we'll be lighting up Lewisburg to celebrate our community and the amazing people and artists who make it what it is! Come out to enjoy the lighting displays, music, and more!
The Jewish Festival of Lights is memorialized at Hufnagle Park at the corner of Market and South Sixth streets in Lewisburg. A large Menorah which will stay lit through the end of the celebration on Dec. 8.

Penn's Cave is open for all-water cave tours on Saturdays and Sundays in December from 11am til 4:00pm.  The Visitors Center and Gift Shop are open every weekend from 11am til 5:00pm. Large lighted holiday displays can be viewed while driving along Penn's Cave Road.
Book a late afternoon tour of the cave, visit the gift shop and then view the lighted displays and decorations throughout the grounds for a festive and sparkly end to your visit.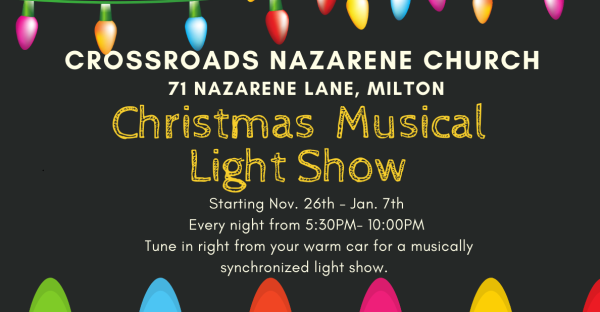 Crossroads Church of the Nazarene in Montandon

Lights On Erlston
Welcome to our Christmas light show! We are located on Etlston road (Danville) just outside of Riverside, Pa. The lights and music are on a repeating loop every night that lasts about 35-40 minutes. Lights are on nightly from 5-10pm. Turn to radio station 88.5 to hear the music.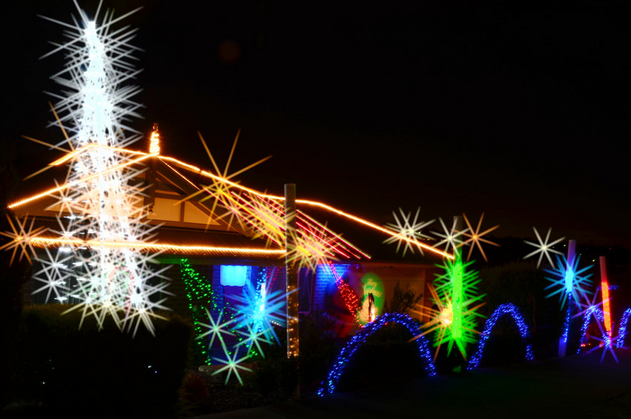 Showcase Your Light Display
To have you Holiday Lights displayed on the Susquehanna River Valley website send your location and a high-res image to [email protected] and share on social media with the #ExploreSRV.