Girlfriend Getaways
Below are just a few ideas to help you start planning your ultimate Girl's Night Out! We've got all the right ingredients for an awesome two to three night getaway in the Susquehanna River Valley!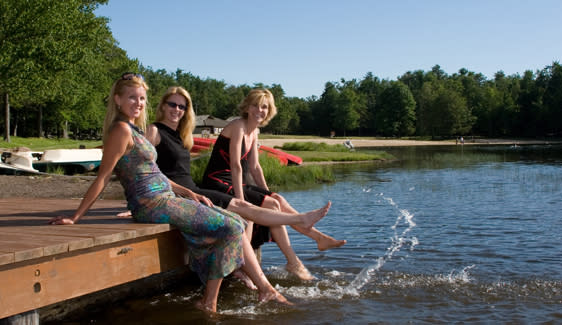 Shopping
What better way to start your day than with some green recreation and by "green" we mean money! Or do your share of recycling and use that plastic credit card over and over again! Antiques. Local art. Pottery. Handmade jewelry. Homegrown produce. Homemade baked goods. Regional wine. The Susquehanna River Valley has it all and on any budget. Take some time to stroll through our historic downtowns where you'll discover distinct boutiques, one-of-a kind gifts and treats, or take a scenic drive through the countryside. Click here to begin planning your shopping spree!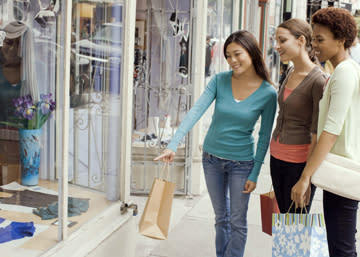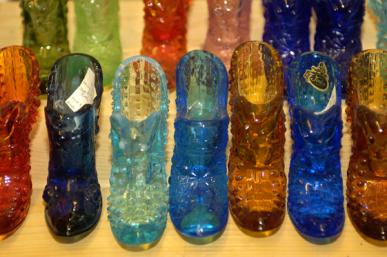 Antiquing
If you're searching for that special knick-knack, collectible piece of furniture, or priceless estate jewelry, look no further than the Susquehanna River Valley. With so many antique mills, barns, and unique shops in the region, our Antiquing brochure makes planning a fun roadtrip with the girls easy. Contact the SRVVB to request a copy of the latest brochure. No wonder antique dealers from D.C. and Baltimore buy here – the prices are that good!
Wineries
Had an exhausting afternoon of shopping? What better way to take a break than to stop by one of our amazing area vintners to sample their delicious wines? Wine tasting and vineyard tours have become the most popular pastimes for fans of the vine. Lucky wine enthusiasts will discover that Shade Mountain Winery & Vineyard, Spyglass Ridge Winery, Fero Vineyard & Winery, Four Friends Vineyard & Winery, and Hunters Valley Winery offer some of the best wines in the commonwealth. Click for a complete list of all our wineries.
Chocolates, Sweets, and Ice Cream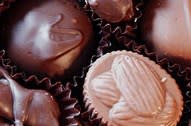 If death must be by chocolate, what a wonderful way to go! After indulging in shopping and wine-tasting, one must cleanse the palate with something sweet… ideally chocolate. Be sure to stop by Purity Candy in Allenwood or downtown Lewisburg where the treats are made from the original 1907 recipes and dipped by hand. Have each one of your girlfriends buy a different chocolate treat for your very own chocolate buffet and enjoy some sweet sampling!  
If ice cream is your method of satisfying a sweet tooth, stop by Amy's Frosty Freeze (Mifflinburg); Sweet Frog (Lewisburg) a premium frozen yogurt shop with 16 flavors and 70 toppings to create personalized combinations; or Tastecraft Cafe (Milton) All are perfect spots for a refreshing cool treat that will make you feel like a little girl again.
Fun sweet treats in Lewisburg can also be found at Purity Candy. Founded in 1907, Purity candies are hand-dipped the old-fashioned way. The Cookie Dude specializes in artisan cookies and desserts crafted by hand in a variety of traditional and unique flavors using only fresh, local and gourmet ingredients. The specialties at Catherman's Homemade Candy and Extraordinary Cakes include homemade chocolates and baked goods, eclairs, biscotti and homemade baked breads!
Gable House Bakery in Mifflinburg is a must-visit, where the case is filled with decadent, baked-from-scratch goodness including delectable cupcakes, cake pops, and cheesecakes, gooey sticky buns, scones, and muffins.
Go Wild!
Come and enjoy the great outdoors! If you and your girls are the outdoorsy type, the river is your gateway to an endless amount of fishing, canoeing, and kayaking. Call ahead to Bic's Watersports and Outdoor Adventures who will provide transportation to designated drop-off locations on the Susquehanna so patrons can enjoy some relaxing time on the water. Upon return, relax on lounge chairs or hammocks located around on-site firepits.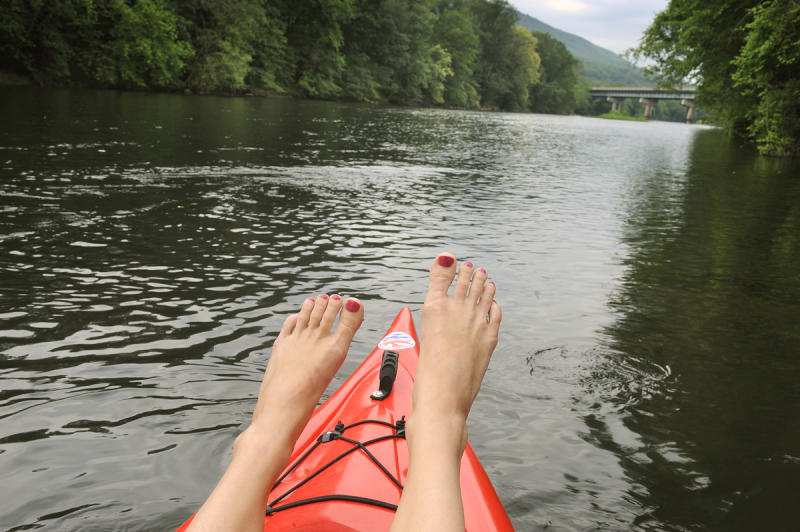 You can also enjoy more than 4,700 acres of some of the most beautiful forests and parks in the state to explore, hike, mountain bike, and camp.  The Susquehanna River Valley is becoming nationally recognized as cycling destination. For a leisurely ride through beautiful Central Pennsylvania farmlands and quaint downtowns the Buffalo Valley Rail Trail is the perfect starting point. Rent bikes from Link Cyclery adjacent to the Rail Trail in Lewisburg to explore the 9-mile-long trail that stretches between Lewisburg and Mifflinburg. Visit the Susquehanna River Valley website for more information about routes and the best places to cycle. 
You'll find seven challenging Golf Courses in the River Valley with splendid views if you'd like to hit the links.
Try one of The Fastest Growing Sports, disc golf is similar to traditional golf, however, instead of using golf clubs and balls aiming for a hole, disc golf players use disc golf discs (Frisbees) and aim for the disc golf basket. Faylor Lake DiscGolfPark in Beaver Springs PA is a nationally recognized 18-hole championship level disc golf course. The course is free to play and open to the public from dawn to dusk, 365 days a year.
Click for more ways to have outdoor fun in the Susquehanna River Valley.
Hit Those Sheets!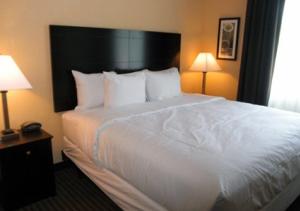 After a full day of indulging, you and your girlfriends can rest your heads on comfortable beds at one of our area hotels. Or make a reservation for all the rooms at one of our cozy B&Bs, cabins, or guesthouses so you'll have the place all to yourselves. Wake up refreshed and ready for another day of your Girlfriend Getaway adventure!
Grab your best girlfriends, your mom, your sisters, your bridesmaids, or whoever you want and come to the Susquehanna River Valley to create an annual tradition of fun and adventure!
For more help planing your trip contact the friendly staff at the
Susquehanna River Valley Visitors Bureau
81 Hafer Road, Lewisburg, PA  17837
Toll-free: (800) 525-7320
Phone: (570) 524-7234
Fax: (570) 524-7282
[email protected]
VisitCentralPA.org