Faylor Lake DiscGolfPark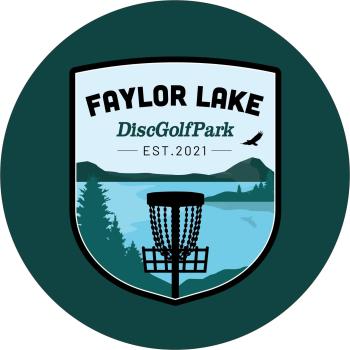 Faylor Lake DiscGolfPark
537 Mattern Rd.
Beaver Springs, PA 17812
(570) 884-8488
Facebook: Faylor Lake DiscGolfPark
Faylor Lake DiscGolfPark in Beaver Springs PA is an 18-hole championship level disc golf course designed to challenge the best players in the world. With beautiful grass fairways, stunning lake views and beautiful trees this course offers everything you could ask of a disc golf course. Though it will challenge the best players in the world, there is a second set of teepads that will accommodate rec and intermediate level players as well. This makes Faylor Lake DGP the perfect family getaway providing an enjoyable hike and disc golf fun for everyone from the youngest to the oldest.
The course is free to play and open to the public from dawn to dusk, 365 days a year. Come and accept the challenge of playing disc golf at Faylor Lake today!
New to Disc Golf?
Pro disc golfer Simon Lizotte visited Faylor Lake DiscGolfPark. It made the top 3 in his favorite Disc Golf Parks.
"What an amazing place. It's really hard to find anything to complain about at the Faylor Lake Disc Golf Park. Everyone involved has just done a fantastic job of making this place so special. I truly can't wait to be back. This is a new gem on the east coast for sure!"
If you have never heard of disc golf, Simon created a video of his course play for 18 holes at Faylor Lake. If you already play, watch the video to get a feel for the awesome course created at the stunning Faylor Lake in Beaver Springs.
Here is the link to the video he produced while here.
Lizotte, who is ranked 11th in the world and has been playing professional disc golf since 2008, shot a 9 under par, 60 from the par 69 Gold layout last week, said Lee Zimmerman who helped create and maintains the course.
In addition to his world ranking, Lizotte is a four-time German Disc Golf champion; two-time European champion; a previous world record holder for the longest drive in disc golf and the current world champion for the fastest throw ever recorded at 89.5 mph.
"While this may not be the best or hardest course, it just might be the nicest and funnest course I've ever played," Lizotte said of the Faylor Lake course. "I can't wait to come back and play the course again."