Spring Programming at the Lewisburg Children's Museum
Just for Kids
May 6, 2020

to

June 30, 2020
Lewisburg Children's Museum
815 Market Street Suite 14
Lewisburg
(570) 768-4914
We have something for you!
Learn more about Museum-at-Home Resources
The Lewisburg Children's Museum (LCM) is pleased to announce they will be offering virtual experiences to keep children socializing and engaged during this time of stay-at-home. In addition to free activity ideas and resources, the LCM is introducing weekly virtual experiences through Zoom as part of a Museum-at-Home series. Opportunities include:

*Participants can sign up for one or all of these classes.

PLUS! A number of LCM summer camps are being adapted into virtual experiences. Museum-at-Home camps will include a kit of materials with supplemental resources and a standing facilitated Zoom time to socialize with other participants and gain access to more exciting content.

More camps are coming! Stay tuned.

Although the museum has been closed since March 14, our team has been hard at work providing community resources and virtual programming opportunities to keep families engaged and learning in the midst of these stressful and scary times.

If you are able to give, please consider providing a gift to the LCM. We are grateful for every contribution, no matter how small because it allows us to provide continued support to families in our region. Play has the amazing power to help children (and adults) cope with stress and anxiety. Together, we can support children and families in our community during these difficult times.

You can support the museum today by buying gift certificates, signing up for summer camps,becoming a member for the first time, renewing a membership, or making a donation. Your generosity is deeply appreciated, and together we can ensure that children and families in the Susquehanna River Valley continue to learn, imagine, and play!
Museum-at-Home Activity Kits now

available.

Looking for a special Mother's Day gift? Get fresh flowers from Gilly's Lilies for her special day now and a hand-crafted bouquet from you that will last a lifetime.

The LCM is offering a Museum-at-Home Mother's Day DIY Flower Bouquet kit ($10 per kit). Kits are available for pick up at Gilly's Lilies. LCM Kits include: 3 different DIY paper flower activities and a Mother's Day card craft.

Thank you for supporting the LCM and our local business partners. Your purchase of a Museum-at-Home kit helps mitigate the financial impact of our current closure. Orders are due by Friday, May 8 at 3:00 pm.
Summer camps may look a little different...
but the learning, imagination, and play continues!

Museum-at-Home summer camps will include a kit of materials with supplemental resources. Learn more about how to keep the kids exploring AND safe this summer!
Home Together: A Weekly Webinar for Parents
Join facilitators from Wild Roots Natural Learning in partnership with LCM in a webinar series that tells us how children learn best and what they need to thrive. This evidence can be used to support happier,balanced home environments. Registration required.
Join us for a PopUp PlayDate.
To help families stay connected, engaged, and sane, the LCM is hosting virtual PopUp Play Dates on Wednesdaymornings at 10:00 am. These Facebook Live events are created and led by our Education team. Topics range from art to science and lots in between.
Introducing Virtual Parties!
Gather your friends for this virtual hangout! The LCM is pleased to offer virtual parties. The LCM provides the online platform and will facilitate a game and craft activity for your child and their friends.
Most people are isolated and alone right now.Consider brightening someone's day by sending a card or letter to a local nursing home/assisted living facility.Contact Visitor Services Coordinator, Anna, at [email protected]museum.orgto participate.

Thanks for taking the time!
We are looking for creative ways to keep your young ones engaged during this strange period. Please share your feedback, which will be used to shape future experiences.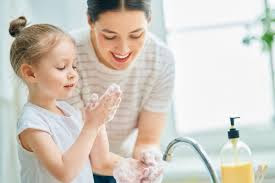 Remember to visit the
Center for Disease Control
website for more information about keeping your family safe during the Coronavirus outbreak.
Copyright © 2020 Lewisburg Children's Museum, All rights reserved.
You are receiving this email because you provided us with your email address and indicated an interest in receiving LCM news.

Our mailing address is:


Lewisburg Children's Museum

Market Street

Lewisburg, Pa 17837