"What You Think You Know" on Exhibit at the Samek Art Museum
Arts & Museum Exhibits
March 14, 2023

to

June 4, 2023
Samek Art Museum
416 Market Street, Lewisburg, PA 17837
Lewisburg
570.577.3981
What You Think You Know, March 14 – June 04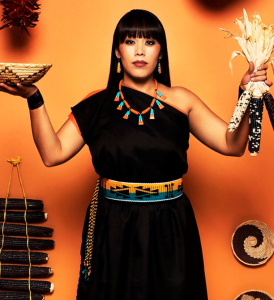 About:
Commodification and fetishization can turn people and cultures into something that can be purchased and owned. This creates generalizations and strips people of their individuality, histories and cultures. The artists in this exhibition question popular misconceptions surrounding Indigeneity by challenging stereotypes of Native identity, cultures and artistic production.
Related Events:
Why It Matters
Tuesday, March 28, 7 p.m.
Iron Front #301, 434 Market Street, Lewisburg, PA
Join the Samek Art Museum for an evening of conversation with co-curators Sarah Hixson and Sierra Nizhonii Pete (Diné) of What You Think You Know to discuss the exhibition's topic and why it matters in society today. There will be a reception following the event at our Downtown Gallery.
View All
Upcoming Arts & Museum Exhibits Events